Welcome to June…
And your Friday Videos!
» Isaac's Live Lip-Dub Proposal
This one has already exploded, but for the handful of people who haven't already seen this video, you should. You really should.
Sent in by many, many subscribers. Well done.
From Archive.org's fantastic "Classic TV Commercials" archive, this is nearly an hour of toy and game TV ads from the 50's, 60's and 70's. Enjoy!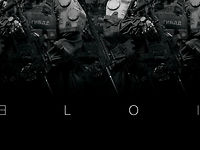 "Eliezer S. Yudkowsky* wrote about an experiment which had to do with Artificial Intelligence. In a near future, man will have given birth to machines that are able to rewrite their codes, to improve themselves, and, why not, to dispense with them."
This looks interesting.
» The Caketrope of BURTON's Team
Caketrope = "cake" plus "zoetrope". It animates some key iconic images from much of Tim Burton's animated works.
… Oh and it's a cake! A cake!!!
» Peter Brings the Shadow to Life
Beautiful.
Sent in by Alison L.
I hope your first weekend of the month of June is spectacular.
Happy Friday!
ad